Eminence Hospice Massage Services Of Long Island & Jacksonville Florida 
Eminence Massage offers 100 percent effect hands on therapy to many clients with various kinds of disabilities or special needs. We adhere to those who benefit greatly from our at home therapeutic massage services. We have worked with and have ongoing clients with health challenges ranging from traumatic brain injury (TBI), Post surgery, dementia to terminal cancer. Usually the person receiving massage in these cases has difficulty leaving the home to obtain therapy elsewhere, and in some cases may be bed-bound. Often it is a family member who contracts us, and in other cases it is a legal guardian or other kind of healthcare management agency, such as a hospice group or home health agency. As your leading massage therapy service we specialize in assisting those who require ongoing clinical or medical massage services, if you prefer a personal in home care massage therapist who can also accommodate you daily, weekly or monthly. We take pride in providing the best certified, license and meticulously screened in home professional. If you desire to have our massage services billed to your insurance we can also render our help to you. Through your insurances if you and your doctor, physical therapist or personal care consultant agree that massage therapy would help your recovery and you would benefit from the convenience of our in-home therapeutic services, please call us right now so we can answer your questions. A representative is standing by.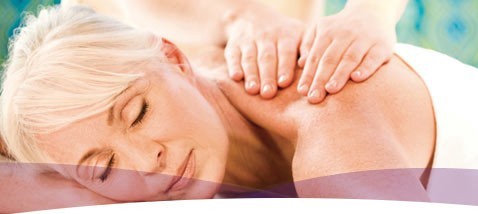 Eminence Massage Tips
Good communication is important. Before the session, let your massage therapist, esthetician or cosmetologist know what your needs are. Once your professional bodyworker or skin care specialist arrives at your desired location, you will be warmly greeted. If treatment is massage and filled out online, we will have already reviewed your Massage Wellness Chart and will take a brief survey upon arrival. The Massage Wellness Chart is where you optionally record any medical history, past/present injuries and other physical conditions we should be made aware of. They will inquire about the session you are require for a massage, your current physical condition and any specific areas in which you are experiencing pain or would like to address during your massage. Your massage therapist will leave the room and wait outside while you disrobe to your level of comfort.
We will then inquire about the pressure of your massage and encourage you to have a cup of room temperature water near you massage table for you to drink during your session. Drink plenty of water after a massage, it is best to rehydrate the body because manipulation of the muscles depletes them of water, and also moves the fluid in the interstitial spaces between the muscles around, as will helping the body flush out any accumulated materials in the muscles which were released during the massage.
The massage etiquette varies for clients. Some clients prefer to completely disrobe, while some will remain partially clothed. This is completely to your comfort level of choice. Either option is fine. Once disrobed, you will lie on the massage table, under the top sheet and massage quilt. Your massage therapist will give you a few minutes and step put to wash there hands for this process and will knock on the door to ask if you are ready before entering your room.
Your massage therapist is a professional dedicated to do his or her best to help you feel relaxed. Feel free to give feedback on the amount of pressure, speed of movement, and don't be afraid to discuss any apprehensions or concerns. If you are dizzy or light headed after the massage, do not get off the table too fast your body and mind both must adjust and relax back into its normal stasis after relaxing and muscle therapy combine.
Good session timing is of importance so always sure it is a good time for you to have a massage. Reschedule your visit if have a fever, skin irritations (such as poison ivy or sunburn), or if you are trying to stabilize your medication (because massage can affect the dosage needed). Do not eat just before your massage. A professional massage therapist will never expose genitals or breasts, or any other areas you identify. Only the area the therapist is working on will be exposed. Be as open to the process as you can, relax and try let your thoughts go. One way to do this is to focus on how the touch, relaxation or therapeutic technique feels. Remember to breathe, as this helps you relax. Sometimes people hold their breath when a sensitive area is massaged, but it is best to breathe through it. Tightening your muscles during the massage is counterproductive. If you can't seem to relax your muscles, let your massage therapist know. They may need to adjust the massage technique. If possible, allow some quiet time after the massage and don't go back to work, run errands or other attend many responsibilities immediately. *Excluding Sports Massage*
When receiving other wellness treatments and spa services such as in home facials, serene body wraps being direct and assertive are the key components to great in home treatments, it should always be customized just for your skin, face and body. We fully require your opinions, taste and likes to meet the perfect customized in mobile spa service.