Florida's In Home Massage Therapist Miami, Ft Lauderdale, Palm Beach, Dade, Fort Myers, Tampa, Orlando, Daytona, Jacksonville, Tallahassee, Pensacola, Alachua, Baker, Bay, Bradford, Brevard, Broward, Calhoun, Charlotte, Citrus, Clay, Collier, Columbia, Desoto, Dixie, Duval, Escambia, Flagler, Franklin, Gadsden, Gilchrist, Glades, Gulf, Hamilton, Hardee, Hendry, Hernando, Highlands, Hillsborough, Holmes, Indian River, Jackson, Jefferson, Lafayette, Lake, Lee, Leon, Levy, Liberty, Madison, Manatee, Marion, Martin, Monroe, Nassau, Okaloosa, Okeechobee, Orange, Osceola, Pasco, Pinellas, Polk, Putnam, St. Johns, St. Lucie, Santa Rosa, Sarasota, Seminole, Sumter, Suwannee, Taylor, Union, Volusia, Wakulla, Walton, Washington. Are you looking to get the best in home massage therapist, mobile spa service and massage therapy service? Schedule your next in house massage and spa treatment in just seconds with certified and highly skilled license professional. Elite Mobile Massage Therapists, Trained Body Wrap Professionals, Advanced Facial Specialist and Florida's most Top Notch Cosmetologist catering in home Mani's and Pedi's. Our certified professionals are individual artist each with a gift to share specialized in a variety of mobile spa therapies distinguishes us from others. Eminence Massage is Florida's leading out call resource for residents or visitors needing to seek onsite and professional traveling licensed massage therapy and spa service at home. We offer in house, in room hotel massage, lavish adult spa parties, romantic couples massage, prenatal massage, deep tissue massage, swedish massage, oriental massage bodywork, chair massage, sports massage, thai massage, injury therapy massage, auto accident and work related therapy, therapeutic medical massage, disabled and special needs massage, insurance billing for massage,  office massage, office chair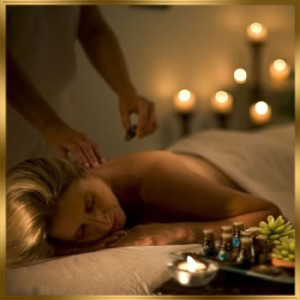 massage, corporate massage, company events, business events, teens, girls and children's spa parties, princess spa parties and adhere to all city health and wellness expo's. Eminence Massage will cater the most unparalleled and first class service. Serving all of the cities and counties of Florida. Our advance practitioners will come to your chosen environment, at your chosen time with your chosen massage. Providing comfort, class and convenience that will help you escape, indulge and experience mobile massage therapy at its finest. We offer supreme services that vary from swedish, deep tissue, reflexology, luxurious lava stones, lomi lomi, thai, zen, aromatherapy massage, and in home spa treatments such as decadent body scrubs, sensational body wraps, facials, manicures, pedicures and couples massage, along with many more harmonious modalities of massage and in home spa services. Because we are forever grateful to be part of the holistic massage community, Eminence Massage therapist personally concentrate on customizing a massage to fit your body and needs. We infuse our somatic therapies by first bringing you into a state of health while conveying your taste and desires, allowing you to receive all you can from a personalized touch, design and crafted, we do not believe in a one massage fits all massage or a body rub but distinctively create touch which caters your body, your taste your muscles, your aches and pains. Our communal sanctuary provides a cozy and collective environment for our guests to relax, be pampered and find a peaceful moment away from tension and stress. Experience the healing power of a fabulous, rejuvenating massage experience. With our residential day and evening mobile spa, you will feel like you've been transported to an exotic island. Our licensed professionals are caring and will provide you with the highest standards and the ultimate in professional quality care and everything needed to make your Spa Day luxurious and tranquil. Our greatest joy is when our guest receive services that let them know they are on top of the world because we are dedicated to personal well being and renewal. We dedicate our time to understanding everything there is to know about massage therapy and sharing that information with you. We are the mobile spa service that has met all your relaxation and wellness desires. You asked, we listened. Eminence Massage facials provide a first-class spa experience while enveloping you into a private sanctuary of health and beauty. We have cultivated our spa treatments to help nurture and balance your skin as a whole. Our skin care technicians utilize aromaology facial techniques which draw on the healing wisdom of ancient cultures, organic therapeutic elements and your skins natural healing abilities. Our aestheticians holistic beauty rituals embrace prominent assessments and diagnosis to continue to dedicate to each client exclusive and individualized treatments. Eminence Massage takes advantage of skin care products that excel as the latest, and most popular brands of. Our facials are excellent if you experience skin challenges, seasonal skin changes or for a special occasion. Our spa parties our adapted serve you and your guest professionally with etiquette and dynamic first class service, our therapist and estheticians love what the do and look forward to serving each guest with pleasure, grace and superb elegance. We take great pride in being the number one mobile spa party company in Florida and our happy to shower your friends family and employees with extraordinary massages and spa treatments. Create the event of a lifetime so everyone can enjoy an oasis of mobile spa services together. Our attentive, professional and friendly therapist are here to serve you with radiance, etiquette and excellence combine with services that renew and revitalize. Be the host of a luxurious gathering, be the envy of friends, family and associates at any party, Impress, popularize your office/executive parties, major occasion, conference,seminars, bridal showers, weddings, birthday celebrations, bachelorette parties, wedding anniversaries or corporate event. All of our customized facials are appropriate for women and men, as products are selected to nurture each individual's skin requirements. When schedules become challenging and time calls for instant relaxation our miraculous treatments, beautifying facial therapies coupled with a boost of energy, equipped with vitality-enhancing popular and purifying in home regimes is just the answer for you. We will infuse an array of customized rituals to sooth away the layers of life's anxieties to restore your true inner you. Inhale – exhale – renew, allowing your senses to be whisked away. Eminence Massage is your leading mobile spa service for children and teens. Our mobile Spa Party event services provide one-of-a-kind luxurious party planning for girls. We are Florida's most glamorous in home spa party company. Hosting fun, excitement and decadent spa treatments. We promise to pamper your little angels or teens with a wonderful and blissful full mobile spa experience. We can accommodate any theme or idea that you desire while happily traveling to any location to host on-location spa parties for any size any age group of girls. We can organize an event that will give your little angel or teen the most wonderful gift she has ever had and will never forget. Our teen spa party services will pamper your teenage daughter and her friends with an at-home spa party experience that can suit the setting of any celebration you want to provide. This party is a wonderful gift and can be provided at a sleep over, birthday party, quinceanera, slumber party or teen spa party. With amazing and exciting treatments, your teen and her invited friends can have fun, feel pretty and experience exciting beauty, pampering and fun treatments. We can arrive with a chocolate fondue station, a flowing fruit punch station, cotton candy machine, pop teen pop corn machine. Our services include a wonderful full massage treatment station, a beautifying mani and pedi station and a complete beautifying facial station. We can even accommodate a chair massage station if your teens spa party has different themes. Its a spectacular gift that she and her friends will most certainly enjoy, and bond over with remembrance for years to come. We will take the virtual picture of your spa service and blossom it into a beautiful image with leisure, luxury and lavishness for girls and teens.


Our massage therapists and estheticians will always honor your time and your session, our one hour, one hour 1/2 and two hour massage will always be one hour, one hour 1/2 and two hour massage will always be one hour, one hour 1/2 and two hours on the table. If you have a preference for male or female therapist, many people do, and we are happy to accommodate your request. If you have been injured do to an auto accident or at your workplace we accommodate 100 % hands on therapy that can assist in bringing you to optimal health, while also accepting most insurances to help fully reimburse you for your service. Please do not hesitate to contact us so we can provide you a free benefits analysis and determine what will best suit you. We believe you should receive the maximum benefits of every massage. You are the royalty in our hands and we are here to serve you. Visiting North or South Florida for the weekend? Stoping by Universal Studios Orlando, Daytona Beach or anywhere of travel in Central Florida? Experience the lure of these exotic full body treatments which are enticing sensations for pampering the mind, skin, and body. To begin, our luxurious in home body scrubs are rich in minerals and trace elements that not only leave your skin breathtakingly soft and silky but refreshed and ready for regeneration. Each wondrous body scrub exerts a cleansing effect on the skin, with a combination of herbs, essential geranium oils and pure honey, a combination that will foster healthy skin and leave you purified. The unique and legendary minerals of our aromatic mud body wrap has been known to produce relaxing, meditative and purifying benefits. It will expel the impurities and toxins of the body, leaving it nourished, revived, tighten and toned. These exotic, unique and the ultimate sublime treatments have been passed down through generations and we are happy to introduce your body, skin and spirit to an amazing escape that you will approvingly savor and cherish. We can also couple your massage with any other amazing Eminence mobile spa service at your request. Our therapists and/or estheticians will still arrive 15 minutes early to check in, are professionally dressed and courteous, bringing all that is needed to set up and cater a successful, top notch session. We believe you should receive the maximum benefits of massage therapy an envision and experience that will from beginning to end introduce your body and mind to a touch of luxury at its best.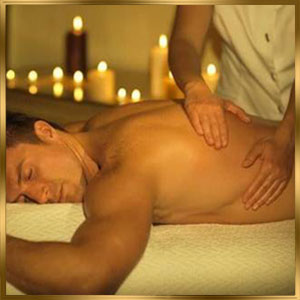 The amelioration of a relaxing 60 minute, 90 minute and 120 minute massage to help course your body into a continues state of rejuvenation is essential, because maintaining your health and vitality is always of extreme importance to your body as a whole. Eminence Massage recognizes this and wants to provide you with your very own in home specialized therapist selected, prescreen and interviewed by the owner of the company to be sure our standards are up to par with your wishes and can best assist you and all your needs. If your therapist is not to your satisfaction, it is our pleasure to send you a suitable body worker that you feel is more applicable with your needs. It is our promise to you that we are forever loyal and dedicated to helping you to receive the best of luxury and services, using specialized and customized massages that will indulge, invigorate and relax your body. You can get a great therapeutic massage whether you are in a home, condo, apartment, office, house or hotel, 7 days a week morning noon and evening 9am – 11pm, yes we are your local mobile massage. Special accommodations can also be made for earlier massages and/or spa treatments once appointments are made in advance. If you desire special needs massage and are home bound we can fully accommodate you with a personal massage therapist that can arrive daily, weekly or monthly. We can also assist you with insurance billing for medical, rehabilitative and hospice care massage services. We're here every day to provide excellent in home spa services. Receive eminence out of the massage that your body and health fully deserves with our therapist and estheticians. If desired you will be provided inspiring wellness tips with our body workers, exceeding health guidance and serene advice that will help you experience the most out of your massage. We are dedicated to encouraging both the mind and spirit on advance healing techniques through body massage and spiritual clarity. Our massage is your massage and we want you to receive the maximum quantity of it. Rest easy with Eminence, your in the best of hands.