South Florida's leading in home massage and mobile spa service providing luxurious and first class decadent massages. Whether Home, Office, Hotel Eminence Massages highly skilled certified therapist serve all of Palm Beach, Miami Dade and Broward County. Our professional certified bodyworkers bring to you…
Eminence Through Me
Swedish Massage
Obey your body and experience the wonders of a sensual and therapeutic flowing form of massage known for its balancing and meditative qualities, Swedish is the soft modality for alleviating stress and providing  therapy which relaxes and sequences the body. This massage not only increases circulation, reduces toxins and alleviates stress but helps you to develop a better awareness and connection of both your mind your body.
Chocolate Massage
PREPARE…..The ultimate chocolate spa treatment. RICH. EXOTIC.ENCHANTING. A massage Everescent to the senses and Pleasing to the body. Our Indulging full body chocolate massage includes a warm chocolate oil massage customized to your liking while these molecules stimulate the senses, release tension and produce a healthier well being. Our therapist will envelope you into bliss. As always, enjoy our warm cozy ambiance created to your liking with candlelights and soft music encompassed into any event, we promise this addicting massage is sensually delicious and with no calories added.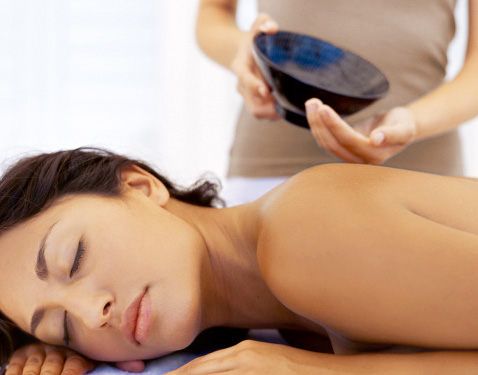 Restorative Deep Tissue Massage
This exceptional massage concentrates a voluminous focus on both your body and mind. Our gifted therapist will begin working within your comfort level, sensing the depth that allows your muscles to release tension, strain and stress, not only providing  an ample amount of knowledge towards the physique of your body, but we ease you into an equanimity which places the tightness upon your neck, shoulders, back and legs into a state of the past leaving you with body that has just experience the deepest depth of bliss.
*If requested our therapist will also use muscle therapy creams and oils to assist in healing, and alleviating pain. Our essential products which are usually mixed with a carrier, almond, apricot kernel oil, and or muscle therapy creams which heal chronically tense muscle pains and assist our therapist to individually relieve each muscle in your body.
Chronic Back Pain
Stress
Whiplash Injuries & Neck Stiffness
Joint Pain & Reduced Mobility
Temporomandibular Joint Dysfunction (TMJD)
Fibromyalgia (FMS)
Eminence Complete
Deep Tissue & Swedish Combine

Open the doorway to massage with this infused technique of therapeutic touch, syncing the flowing qualities of a Swedish session with the healing techniques of a deep tissue massage. We have pioneered this massage and are happy to provide the pleasure of both the worlds to your world. This unified technique is an optimal tool in flexibly  maintaining physical, physiological and spiritual comfort while promoting both health and serene relaxation within the body.
Inhale/Exhale breath
Aromatherapy Massage
Open the sinuses, relax the mind, flow into this massage and inhale true bliss. Our massage therapist have been trained and are mastered in the art of aromatherapy. We help to heal the body using different essential oils which can be customized to calm, energize, cleanse or even lift the mind and spirit. Each essential oil provides a different healing property to your body. Our therapist our well known to purify the soul through this aromatherapy  technique and massage combine. Please prepare for a very delightful, indulging and revitalizing experience.
Lomi Lomi Hawaiian Massage

Lomi Lomi massage is like no other massage you may have experienced. This massage works on the principle of a harmonizing and synchronizing the flow of balancing day-to-day life and environmental, emotional encounters. In addition to it being exceptionally pleasurable and enticing, it allows clients to open up their creativity and passion in any area of life that has the greatest meaning for them. Whether decision making or visualizing, we nurture your thoughts towards guidance and resolution. Our Hawaiian Lomi Lomi massage Incorporates long, rhythmic strokes that focus on treating the body as a whole rather than individualized segments, an unparalleled, invigorating experience for ultimate relaxation that will glide from fingertip to toe tip, and will help place you inside a deep, meditative state while connecting your mental and emotional feelings.
Become a Winner Sports Massage

This innovated massage is skilled for those  who are active and work out daily or weekly. Sports athletes, physical trainers, body builders, Dancers, go getter's are all welcomed. The focus isn't only  athletic enhancement, but on preventing injury, treating weakness, fatigue, low blood pressure, reducing anxiety, headaches, and early dehydration. We personally tailor each individuals massage to the sport or workout session they will perform. This massage will also be customized to help you loosen tightness, optimize muscles, increase flexibility, and improve circulation by bringing oxygen and other nutrients into the body tissues. We promise results which will increase mobility, ensure endurance, minimizing stiffness in muscles and joints and leave you prepared to bring your A game to any athletic endeavor.
Won The Game Serve Me Bliss
Post Sports Massage
Our therapist have a profound understanding of the bodies physiological conditions after a work out or a sports session. This massage is not only design to bring relaxation and rejuvenation, and muscle therapy but will help to clear lactic acid and other waste left behind in those muscles and joints after physical activities. Our therapist are trained to direct at specific areas of tension and any imbalance left in the tissues, reducing aches and eliminating pains that have combine do to injury,  strain and stress. Our technique will also include reflexively attending to the adrenal glands which are primarily responsible for the release of major stress hormones that help your body deal with tension, surgeries,  jobs, and most physical performances your body has tuned into. We lead you from sub-optima to optimal health after any sports or work out session.
60 min  $129 | 90 min $ 149 | 120 min $189
*Athletes, with this massage If you are going to train intensely, you must ensure your nutrition is sufficient. Additionally, athletes should avoid alcohol, excessive caffeine and tobacco. It is also a good idea to limit refined sugar and refrain from eating highly processed foods.
Bamboo Fusion Massage
Emerge yourself into heaven with warm bamboo a massage that takes you directly to what's beneath the surface of both our bodies and the structure of bamboo itself.  Our therapist will work the muscles releasing deep tensions with hot bamboo and teak oils. Releasing pressure points, opening sensory nerve perception and increasing circulation. massage and bamboo and provides a deep sense of relaxation and well-being for longer lasting results. There is also a beautiful quality to the material; it has a luxurious feeling and both you and the clients feel very energized and revitalized, but also relaxed.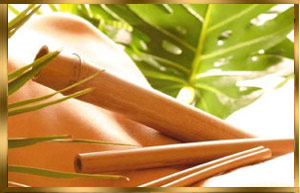 Zen Massage
This is a holistic approach developed in India more than 2500 years ago through a philosophy based on ayurvedic medicine which is also the basis for yoga and meditation techniques. Zen massage incorporates appropriate therapeutic stretches for yoga posture correlations and body alignments and spiritual meditative balancement. This massage will include reiki techniques for an optimal energy vitalization and spiritual gratification which will course you through your therapy session.
Thai Yoga Eminence Experience Massage
This massage includes a healing essence that uses Japanese techniques for stress reduction and relaxation. It also promotes healing through universal life force and  energies to increase and free the unbalanced energy flow in the body , known as "Qi,".. Our therapist which are trained in energy healing combine the massage with reiki techniques for an optimal therapy session. Realign the seven chakras of the body while expanding your massage experience to the most rejuvenating yet meditative experience possible.
Reflexology
Customized to access the  healing potential in the body. This massage has been studied and crafted through the ancient knowledge and techniques practiced by early Chinese, Egyptians, and Indians to remove blockage and imbalance. We access pathways which retain stress, injury and even disease through polarity, relaxing you into a state of bliss. The primary principle of this massage focuses on reflex points and meridians in the feet that correspond to each function of the body, helping to center and re-balance as a whole while improving your personal environment. You will truly be amazed at the healing power within the body and the balancing gift reflexology holds.
Lava Luxury Hot Stone Massage
Our therapist have studied the native knowledge of specially harvested stones along with tantalizing relaxing oils which are heated and placed on the most imperative points on  the  body. Reliving joint pain, de stressing the body, improving range of motion, and increasing circulation. Our luxurious lava stones are harvested and flown in from India and Egypt. Enriched in specialized heating cloths to hold its texture and minerals.  Melting your muscles into bliss with the deep heat of our luxurious lava stones an extremely useful with upper and lower back pain stiffness, or catering warmth and relaxation to the body.
Welcome to Life Pre & Post natal Massage

Our therapists customize the massage to meet each woman's individual needs. Prenatal massage is used to reduce stress, decrease swelling, sore hips, tight shoulders, lower back discomfort, relieve aches and pains, and reduce anxiety which helps to provide relaxing yet effective massage to mothers and expecting mothers. Design to fit your needs before or after your pregnancy, this massage will relax you into a state of harmony. Through comprehensive research, we have combined moisturizing emollients with naturally derived, plant-based elements in our oil and creams blended for the skin which nourishes and smooths. This massage will synchronize your spirit, enhance your well being allowing you to enjoy not only the gift of life but the gift of touch as well. We primarily incorporate swedish massage strokes that are modified for side-lying position as well as mild stretches. With skilled and light exploration of the tissue in the low back and hip area and employed gentle trigger point and compression techniques to help tightened tense muscles to relax and let go, from beginning to end we specifically cater and nurture the best massage for our wonderful and expecting mommy to be.
A shiatsu

Our Ashiatsu massage therapy stimulates and harmonizes the flow of "Qi" (vital energy) throughout the body and has both preventative and therapeutic affects. Our therapist integrate the ancient arts of traditional Chinese Medicine and acupressure using Namikoshi Shiatsu, Shiatsu Anma and zen shiatsu, these techniques will realign your body structurally, create balance and allow your body to heal and purify itself.  During each treatment, the practitioner uses the fingers, elbows,  acupressure and palms to clear energy pathways. If deeper pressure is preferred the knees and feet can be used with appropriate equipment. We are increasingly convinced that human beings should be observed in all its aspects, physical, psychological and spiritual and when one of these elements are not in balance, channeling meridians through  shiatsu ayuverda art helps to heal and snchronize the body.
We are dedicated to encouraging both the mind and spirit on advance healing techniques through body massage and spiritual clarity. Our massage is your massage and we want you to receive the maximum quantity of it.
 Click Below to view….