Looking to get Florida's best in home Massage by license certified Massage therapist. Eminence Massages Mobile Spa service brings the spa to your door. Questions about Eminence Massage or getting your first in home massage we are here to answer. Here with Eminence we've got your back.
Scroll below or contact us directly at (888) 416 – 4183
How often should I receive a Massage?
A massage is just as important as any other healthy habit in your wellness routine. To invest time into your well being not only centers and grounds your body but caters your spirit. To receive the maximum results and the benefits of massage therapy, once every two weeks is most efficient. Developing both your mental and physical aspects through a customize massage session optimizes health and spiritual growth. This is time thats essential for you to utilize touch therapy and have your body heal as a whole.
What to expect during a massage session?
To guarantee that we ensure you the best services possible our therapist will speak to you about the following; stress level, desired massage and whether there is any specific area you want addressed during the massage therapy session. Second, your therapist will need to know what your needs are regarding massage therapy as a whole. The information you provide helps us determine what techniques, modalities and formality of massage will be use to cater and essentialize your session.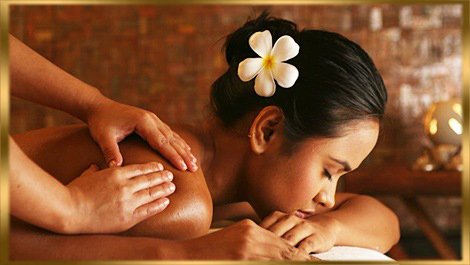 Can I choose a male of female therapist?
Yes. Many people have a preference for male or female therapist and we are happy to accommodate your request.
Special Services
Eminence Massage caters excellence and and supreme professionalism, we do not honor any sexual services or favors of any kind. Please understand our therapist utilize and craft there massages to help cater the mind and body into wellness, as dedicated massage specialists  we are committed to helping you heal through are hard work, talent and skill. Thank you for reserving our time with care and modesty.
What Florida areas and Cities will Eminence Massage Therapist and Estheticians Arrive
Eminence Massage skilled Estheticians and body workers will arrive to all of Florida, this includes Fort Myers, Tampa, Orlando, Daytona, Jacksonville, Tallahassee, Pensacola, Alachua, Baker, Bay, Bradford, Brevard, Broward, Calhoun, Charlotte, Citrus, Clay, Collier, Columbia, Desoto, Dixie, Duval, Escambia, Flagler, Franklin, Gadsden, Gilchrist, Glades, Gulf, Hamilton, Hardee, Hendry, Hernando, Highlands, Hillsborough, Holmes, Indian River, Jackson, Jefferson, Lafayette, Lake, Lee, Leon, Levy, Liberty, Madison, Manatee, Marion, Martin, Monroe, Nassau, Okaloosa, Okeechobee, Orange, Osceola, Pasco, Pinellas, Polk, Putnam, St. Johns, St. Lucie, Santa Rosa, Sarasota, Seminole, Sumter, Suwannee, Taylor, Union, Volusia, Wakulla, Walton, WashingtonWest palm Beach, North Miami, South Miami, Ft Lauderdale, Palm Beach Gardens, Coral Springs, Pompano, Plantation, Sunrise, Pembroke Pines, Hollywood, Weston, Aventura, Sunny Isles, Hallandale, Boca Raton, Palm Beach. Miami Beach, Key Biscayne, South Beach, , Star Island, Palm Island, Hibiscus Island, Mid Beach, Fisher Island, Allison Island, LaGorce Island, Downtown Miami, Brickell, Brickell Key, Coconut Grove, Coral Gables, Bal Harbour, Bay Harbour, Design District, Midtown, Sunny Isles, Sunset Island, Dilido Island, South Miami, Kendall, Homestead, Coral Way, Hialieah, Doral, Cutler Bay, Medley, Virginia Gardens, Hialeah Gardens, Tamiami, University Park, Princeton, Naranja, Lauderdale, Pinecrest, Richmond Heights, Kendall,  Palmetto Estates, Kendale Lakes, Sunset, Princeton, Glenvar Heights, Olympia, The Hammocks, The Crossings, Cutler Ridge, Dania Beach, Plantation, Davie, Hollywood, Tamarac, Cooper City, Parkland, Fort Lauderdale, Lauderhill Gardens, Sandalfoot Cove, Tamarac,  Sunrise, Lauderdale Lakes, North Lauderdale, Deerfield Beach, Wilton Manors, Margate, Oakland Park, Lighthouse Point, Coconut Creek, North Andrews Gardens, Pompano Beach Highlands, Palm Beach City Mangonia Park Town, City Of Atlantis, Palm Beach Gardens, Riviera Beach, Century Village, Lake Park, Palm Springs and Lake Worth.
Massage Guarantee
Eminence massage ensures your massage and mobile spa service at its finest, we guarantee 100 % satisfaction and quality . If you are a first time customer with Eminence Massage, you can rest assured that you are getting massage and spa services from one of South Florida's most excellent providers. Our therapists are highly trained, experienced, fully insured, and licensed as CMTs and Esthetican's in the state of Florida. We are so confident in the skills and healing ability of our licensed massage therapists we provide you with a money back guarantee. Simply tell your therapist within the first 15 minutes of your massage session that you will like to discontinue your session and we will refund your money.
Our Guarantee Ensures
Excellence

Eminence and Indulgence combine

Class and Luxury

Professionalism

Client Exceeding Satisfaction

Quality
Payments
For your convenience Eminence Massage accepts payments from all major credit cards, cash, gift certificates, and for services over $650, we also accept personal checks. We charge a 10% fee for all checks returned for insufficient funds.
What if I Cancel my Massage or mobile spa service or event?
Our time together is important and reserved to ensure your needs and wellbeing are consoled. If you desire to cancel your massage or mobile spa appointment, please do so at least 12 hours in advance if scheduled the day before or any given time period before. For massages and spa services reserved the same day please reschedule or cancel 2 hours in advance of your appointment time. If you cancel a scheduled massage or mobile spa service without notice, you will be liable for the full price of the massage. For Spa parties and corporate events please provide a 24 to 48 hours notification before schedule services, if services our canceled without notice you will be responsible for half the cost. To continue excelling eminence we must honor our clients with excellence and utilize our therapist time with consideration.
Does Eminence Massage Have a Membership?
*YES* we have an outstanding membership which offers great specials and discounts on all Eminence massages, body treatments, and mobile spa services. Eminence Massage members can use there membership on any personalized service or mobile spa party and company members can use there membership on any company event. Our massage is our gift to you, and touch conveys the sense of caring so rest easy with no cancellation or hidden fees, by becoming a member of Eminence your in the best of hands. Click here for details.
How long are your Massages & Mobile Spa Services?
Eminence Massage guarantees once you pay for our services you will receive the full length of time of our massage and mobile spa services. In other words when our therapist arrive to your chosen oasis to provide your 1 hour massage, 1 hour 1/2 massage and 2 hour massage, you will receive a full one hour,  one hour 1/2 and two hours upon our table. 
Our principle philosophy is to treat each individual minute given to our clients with coursed dedication and loyalty. We will never provide you a 50 minute or 55 minute session. Eminence Massage understand massage therapy is your time and moment of peace adhered to your spiritual grounding, therefor a 60 minute session will always be catered as a 60 minute session.
Eminence Massages mobile spa services are always fully adhere to your time and consideration, you leisure is our pleasure and we are ALWAYS pleased to serve and cater to your refine and appealing taste. Experience the new world of healing and luxury with a high focus on personal service. 
We take pride in having the honor of being your number one choice for massage and it's our pleasure to provide massage and spa services from our hearts not just our hands. Forever loyal and committed to our customers, company standards and the Eminence Massage principles which help us to serve the public.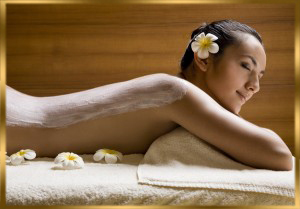 Gratuity
Tipping is not required for our services, however it is very much appreciated. Most of our clients customarily provide 15% through 35% as gratuity to our dedicated Massage Therapist and Estheticians.
Can I choose my own Music
The therapist will play music, be sure to tell your therapist if you would prefer a different type of music or if you would like a quiet session. Typically, you can also provide your own music to play during your massage. To receive the most out of your session soothing, warm classic, landscapes, or soft oceanic music will best fit and course both your mind and body into relaxation.
Eminence Massage Philosophy and Principles 
Eminence Massage believes in meeting the most professional principles toward each massage our clients have take place. Conducting effective and life changing therapy while taking great pride in staffing the world's most distinguished and loyal therapist. Our expertise, prioritize hiring, training and conducive system has been developed to provide you services with refinement and care. We guarantee to send you not only the most qualified, capable, experienced bodyworkers, healing experts and estheticians. Eminence Massage understands that desiring massage means you not only expect luxury and have refined taste and habits which appeal to the sophisticated and cultured. We professionally meet your demands and expectations with discretion and will never waste your time. 
Does Eminence Massage Offer Free Consultations?
Yes! Feel free to ask your body worker for a consultation regarding your ongoing health, stress, repetitive motion, body awareness, body positioning, enhanced longevity, muscle elasticity, healing needs lifestyle, travel habits, likes and dislikes, current relaxation methods, schedule, mobile spa taste, stress awareness, body use, injuries, stress points, massage preferences, all that which you can comfortable convey at your discretion and to your approval.
Why Eminence Massage
Eminence Excellence Indulgence At Its Finest
Eminence massage refines therapeutic massage as not just a luxury, it's an rejuvenating investment in your health and well-being. Enjoying a professional, in home massage reflects our commitment to rejuvenation of your overall wellness, lay upon a table under cotton silk, fresh sheets, serene music drawing you into the moment, the smell of Rosemary fragrances the air and warm massage oil brings you into bliss. Indulge nothing but eminence, bliss and excellence from our healing practitioner, who will integrate energy work, beauty and harmony into all your treatments. We are passionate about creating wellness among your body and love the gift of touch which we possess and flourish unto you. Touch conveys the sense of caring so rest easy while receiving a massage with Eminence, you are in the best of hands. 
How often do your massage therapist come?
With Eminence Massage our therapeutic, holistic and spa services can arrive once a week or every two weeks to your home at your time, comfort and convenience. We can accommodate as many massages in your home as you desire. Transforming your tranquil sanctuary into your own personal oasis with every visit.
Corporate massage clients please feel free to inform us when our customized massage services  are best to provided for your employees, you provide a time and convenience as we specialize an ideal set up that your company appreciates and values whether every day or every week we will service your company with recognition, professionalism and team spirit and yes corporate membership is available. 
 *Eminence massage members will have there membership guaranteed each month with roll over and discounts on any massage and spa service. 
 *Eminence corporate members will receive there company massage services at there chosen time and location of any choice, with discounts on any major corporate event. 
Does Eminence Massage have gift certificates?
Yes, you can treat your friend family or loved one to a wonderful in home massage and spa experience with Eminence Massages gift certificates. Click here to receive this exciting and first class experience in your home, office, hotel,condo, yacht or anywhere you desire.
These are some typical techniques you might experience during a massage session include the following. 
Gliding
Kneading
Friction
Holding
Percussion
Pumping
Vibration
Compression
Direct pressure
Cross-fiber friction
Rocking
Skin rolling
Stretching
Traction