Manicures and pedicures mobile spa service with Eminence Massage
Eminence Manicures
Each manicure is uniquely design to treat your hands and nails to first class luxury, beauty and health. First, our special moisturizing cream is specifically customize to actively exfoliate, prepare and nourish the skin.  Second, a soothing replenisher is then massaged into the palms, fingers and pressure points of the hand to relax away tension and stress. We then begin treatment three which  includes a deluxe nail trimming, professional filing, shaping, buffing and cuticle maintenance with the perfect polish that suits your taste, fashion and desires. You can attend that special event, anniversary or board meeting with flawless grace and class  
$45
Eminence French Manicure can be added for only $5
Eminence Shellac for men and women can be added for only $5
Eminence Pedicures
The word pedicure is derived form the Latin words pes, which means foot, and cura, which means care. Combining the care of the feet and toenails is not just a treatment but an experience with Eminence, begin with treating yourself to exquisite warm foot bath, a tropical centris foot scrub, cleaning, rim & shaping, buffing, cuticle care and lower legs & feet treatment. Indulge a lavish reflexology massage & wrapping applying thumb and palm pressure along the meridians of the feet and legs to release energy, creating serenity and enhancing balance. We will then accommodate smooth berry or Coco lava lotion and you choose any color polish of your choice to finish. Blissfully enjoy this full pedicure and massage to the core.. Your leisure is truly our pleasure.
 $65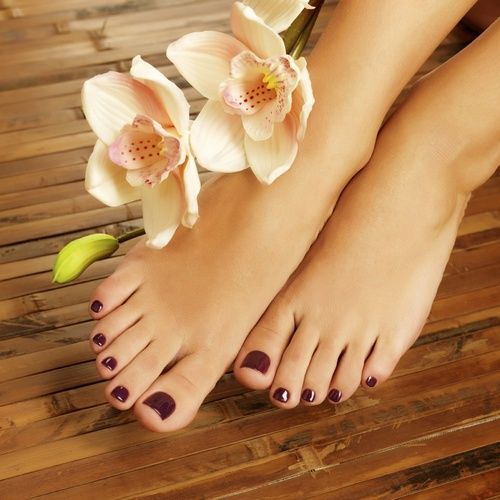 Eminence deluxe (Manicure & Pedicure)
Double the bliss and enhance the pleasure, combine a manicure and a pedicure for the ultimate experience of Eminence. Results will guarantee you style and bliss. This service will truly define your taste.
Price: $105