Are you seeking the best in home, hotel, office or couples mobile massage in miami?
Call now and book your next top notch with an Eminence Massage professional in just seconds. Our licensed on call therapist are highly skilled at traveling to you with class and convenience. We can come to your on site location from 9 AM – 10:30 PM. Providing same day therapeutic services 7 days a week, 365 days a year! Seeking a little luxury while you travel? Great news; our certified estheticians are excellent at delivering facials or body wrap packages to your door.
You can now offer same day spa party event services at your house. Eminence Massage is your number one outcall resource for residents or visitors seeking excellent bodyworkers.
With our online reservation you can easily order our expert medical, injury or sports massage for back/neck and pain management. Special needs or disabilities? Reserve from our selective menu of massage therapy or spa treatments that allow you to relax and eliminate pain today.
Our individual company masseuse, masseurs are always near and conveniently come to you on demand.
We proudly service the Florida clients in the areas of North, South, Central Miami Dade, South Beach, Broward, Ft Lauderdale, West Palm Beach, Orlando, Palm Beach Gardens, Tampa, Tampa Bay, St. Petersburg, Naples, Jacksonville, Sarasota, Daytona Beach, Tallahassee, Pensacola, Ocala, Cape Coral, Ft Myers Beach, Key West, Key Largo and Key Biscayne……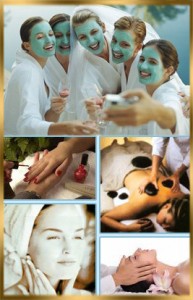 Spa Parties